Live Painting Presentation by Painter Master Jeremy Sutton
Thursday, 18th June, 2015
High Commission of Canada to the United Kingdom
Canada House, Trafalgar Square, London SW1Y 5BJ

Free Event Sponsored by Corel UK
Enjoy live digital painting demonstrations as artist, author, educator and Painter Master Jeremy Sutton uses Corel Painter 2015 with a Wacom tablet to create artworks in a variety of styles and media. Jeremy will share creative ideas, techniques and workflow for working from photographs as well as painting from life.
If you're interested to study with Jeremy please visit his Workshops page for a list of his upcoming workshops, including some in the UK.
Schedule
18:30 to 19:00 Welcome meet and greet
19:00 to 20:00 Seminar Part 1 – Painting from Photo Reference
20:00 to 20:15 Light refreshments served
20:15 to 20:45 Seminar Part 2 – Painting from Life
20:45 to 21:00 Q & A and drawing for door prizes
21:00 to 21:15 Networking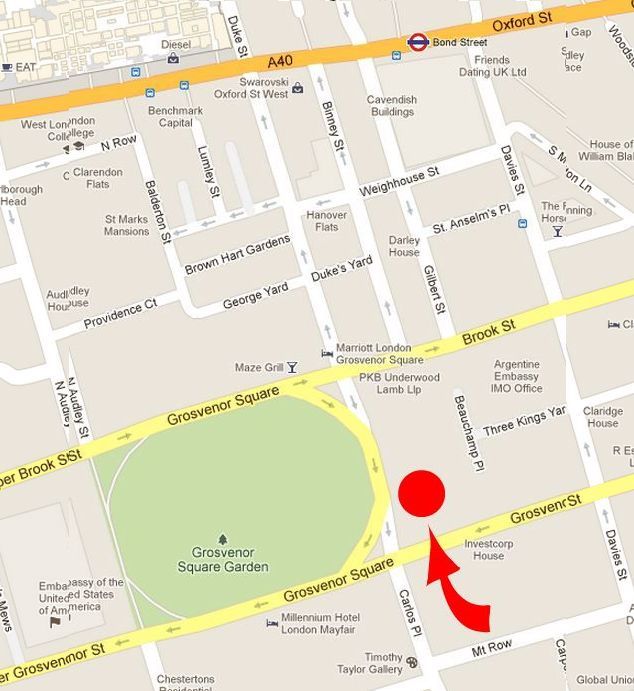 Thanks to the sponsorship of Corel, a Canadian corporation, we are very fortunate to be able to hold this event in the magnificent, historical and newly renovated Canada House, built in the 1820s, situated in the heart of London.
Great Door Prizes!
Everyone who attends this presentation will have the opportunity to be entered for a free prize draw.
How to Register
Every person who attends this event must be registered (a requirement of the High Commission of Canada). Spaces are limited so please register early to ensure your place. To register please email jeremy@jeremysutton.com the following information (which I recommend you copy and paste into your registration email):
First and last name

Street address

City, Region, Postal Code

Country (if other than UK)

Telephone

Email

Are you a current Painter user?

If so for how long and which version of Painter are you currently using?

Do you use a Wacom tablet?

If so which model/s do you have?

If you are not yet on my email list, would you like to be kept posted of my art events and educational news?

Any comments or any questions you'd like to see answered during this presentation?
If two or more of you wish to attend, please include answers to the name, address and contact info questions for everyone in your group since the High Commission of Canada requires this information for everyone attending, plus they require that everyone who attends this presentation shows a government issued ID. PLEASE BRING YOUR PASSPORT OR GOVERNMENT ISSUED PHOTO ID WITH YOU.
A big thank you for James, Jo and everyone else at Corel UK for their generous support in sponsoring this event and organizing such a great venue.
About Jeremy Sutton
Digital paint pioneer and one of 45 "Corel Painter Master Elites", Jeremy Sutton, author of the Painter Creativity series of books and founder of PaintboxTV.com, the online digital painting training resource, grew up in London and studied life drawing, sculpture and etching at the Ruskin School of Drawing and Fine Art, Oxford, U.K., while earning a degree in Physics from Pembroke College, Oxford University. He then studied lithography and life drawing at the Vrije Academie, The Hague, The Netherlands, before moving to the heart of Silicon Valley, California, in 1988. He was first introduced to using the computer as a fine art tool in 1991, and has been exploring the digital art medium ever since, using, teaching and demonstrating every version of Painter (he is on the Corel Painter Beta Testing Team and Advisory Council). After a career selling superconducting magnets for Physics research, Jeremy became a full time professional artist in 1994. His art commissions have ranged from painting a live digital portrait of Sir Richard Branson on the Virgin Atlantic San Francisco Inaugural to performing live painting as a tableau vivant at the de Young Museum (portraying artists Edgar Degas, Vincent van Gogh, Pablo Picasso and Henri Matisse), painting one of the large Hearts on Union Square, San Francisco, and performing live digital painting for the Cirque du Soleil TOTEM show in their Tapis Rouge VIP tent in San Francisco. Jeremy teaches workshops and classes throughout the year (see http://www.paintboxtv.com/calendar/).
Video and Photos from the last PainterLive London, 13 February, 2013
Live Painting Presentation
On Wednesday, 13th February, 2013, I gave an earlier live painting presentation in the Canadian High Commission, London. At that presentation I demonstrated how I use Corel Painter 12 with a Wacom tablet to create artworks in a variety of styles and media. I shared creative ideas, techniques and workflow for working from photographic reference (around the theme of Painting the Passion of Dance, based on photographs I have taken of Ballet and Flamenco dancers in San Francisco and Santa Fe), as well as painting a portrait of an audience member directly from life. The following morning I received this email from one of the audience:
I wanted to thank you for setting up the Painter Live event you held last night. I haven't used Painter for some while and it was great to be reminded why I actually prefer it to Photoshop. Needless to say that I spent a good few hours last night getting back up to speed, having been inspired by your enthusiasm for painting. Thanks again.
David Freeman, attendee at Painter Live! London

The venue: the Canadian High Commission, Mayfair, London.

Explaining the use of the Wacom Intuos5 Touch tablet and how the Real 6B Soft Pencil variant in Corel Painter 12 acts just like a real lead pencil with the stroke quality varying as you vary the angle of tilt of the stylus on the tablet surface.
Start Loose, Play & Experiment, Be Comfortable with Chaos…
These were some of the recurrent themes running throughout the evening. I encourage you to make time within your painting process to play, experiment and have fun! The workflow I demonstrated with both painting from photographic reference and from life, was to start with identifying the feel / story you want to convey in your painting; then make large gestural marks that relate to the abstract shapes, forms and contrasts in your composition, also capturing the energy and movement of your composition, and transforming your canvas into a playground for experimentation, before finally pulling the composition together, tightening up selective detail, saturation and contrasts, and essentially tweaking the artists's "shallow depth of field" lens. Throughout this process I showed how I frequently hid the palettes and utilized the Temporal Colour Palette to focus on painting process and make the computer "disappear". I also showed the power of "No Undo", always moving forward, committed to your marks, continually adjusting hue, saturation and value and working for variation and against uniformity.

Creating a portrait from life of attendee Roy Snell. The result can be seen at the top of this page.
Thank you to the Sponsors
The Canadian High Commission and their staff (thank you Sanjay) for the use of their wonderful facility, including computer screen, audio and, of course, Molson beer! Corel UK for coordinating this event (thank you James, Dan, Jo and Suzanne), for arranging the venue, refreshments, PR and outreach (I couldn't believe Dan managed to send out 37 tweets during the event, reaching, with retweets, 40K people! – see #PainterLive), and for donating Corel Painter 12, Corel DRAW, Corel PaintShop, Corel VideoStudio, and Corel AfterShot to the drawing. Wacom Europe for generously donating a Wacom Intuos5 Touch Medium tablet for the drawing. ImagineFX Magazine for promoting the event (thank you Nicola).

Sanjay Purohit, Trade Commissioner (ICT) at the Canadian High Commission; Nicola Henderson, Staff Writer, ImagineFX; and myself.

The prize winners!
For those who attended, you may have noticed small soldier cutouts on the podium behind me. They were kindly brought along by Peter and Jane de Wit. They included a very topical rocking toy representation of a Canadian Mountie! Peter creates these using digital paint and was interested to explore the use of Painter in his process. I meant to acknowledge Peter and his artworks during my presentation…
Thank you, Peggy, for the photography and videography clips shown on this page, and thanks, Suzanne, for the complete event videography for both my 2013 and 2014 presentations.