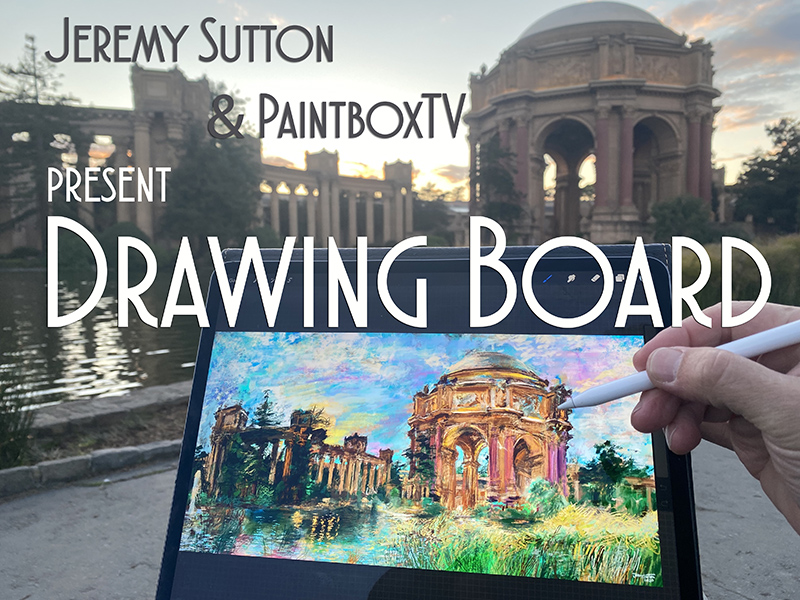 Please join me for my Zoom-at-Noon Draw-Along live drawing sessions, a half hour 'webinar' every Monday at Noon Pacific Daylight Time (Noon PDT). Think of these sessions like an "artist ride-along / draw-along". Join me for a few fun minutes of drawing (usually about 30 minutes-ish). The subject and media may vary. Usually I am drawing on an iPad Pro using the Procreate app and an Apple Pencil but now and then like to shake it up with some different tools and media. You can either sit back and watch and enjoy or you can draw along with whatever media you choose – there are no rules or expectations. You can draw what I draw (I'll show it on my screen if possible) or something else in front of you, or from any reference image or out of your imagination – everything's okay! This is not a tutorial or lesson. Just a ride-along / draw-along in which I share the joy of drawing.
You only need to register once and then you'll receive a link valid for joining all the Zoom-at-Noon Draw-Alongs. All the sessions are recorded and the recordings are posted here on PaintboxTV for PaintboxTV Premium members to view at any time (Zoom-at-Noon tab in sidebar menu on the left). Attending the Zoom-at-Noon Draw-Alongs live is free and open to all and you do not need to be a PaintboxTV Premium Member to join the live sessions (just register by clicking on the 'Click to Register' banner above)
If you're new to Zoom please look over my Zoom 101 page to help you prepare and to make the experience as pleasant, fun and glitch-free as possible. During the sessions feel free to make comments and ask questions in the Chat.
I'd love to see what you create during these sessions—please feel free to email JPGs of what you create to jeremy@jeremysutton.com.
Click on the wingtips to tip!
Please support the creation and sharing of art, entertainment and inspiration on this site by clicking on the dance shoes to donate or by joining PaintboxTV.com. Your support is greatly appreciated — thank you! The shoes shown in this photo were signed by two of my dance heroes: Frankie Manning and Norma Miller.