Part 1 (November 7, 2020) – 1 hour, 37 minutes – starts with "Over the Rainbow"
Part 2 (November 14, 2020) – 1 hour, 35 minutes – starts with "Stardust"
Please enjoy the recordings posted above of parts 1 and 2 of The Portrait Conversation, a portrait in words and paint, featuring special guest Professor Philip G. Zimbardo and myself, Jeremy Sutton. Please click here to donate to Dr. Zimbardo's Heroic Imagination Project and help him transform everyday people into everyday heroes!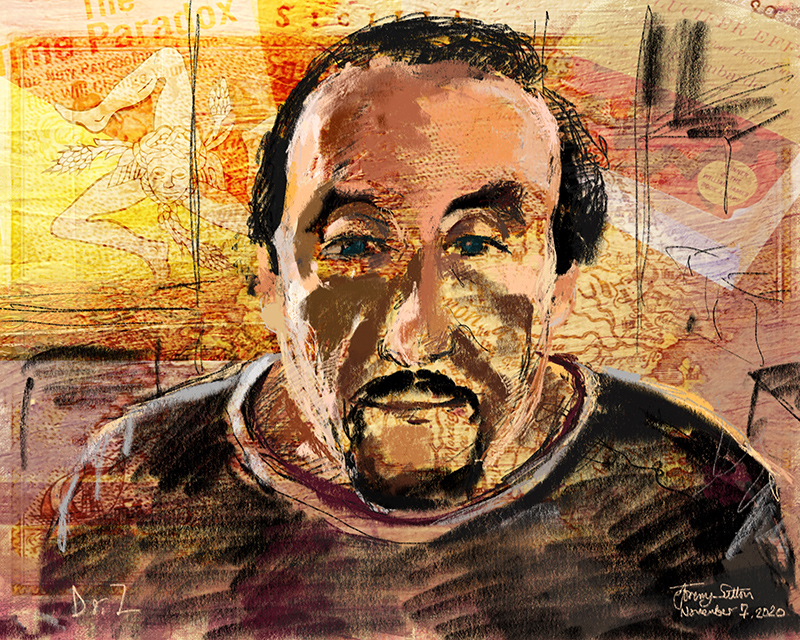 Born in the Bronx, New York, of Sicilian heritage, Dr. Philip G. Zimbardo is an internationally recognized scholar, educator, researcher and media personality, winning numerous awards and honors in each of these domains. He has been a Stanford University professor since 1968, now Professor Emeritus of Psychology, having taught previously at Yale, NYU and Columbia and served on the faculty of the Pacific Graduate School of Psychology, and the Naval Postgraduate School at Monterey, CA. Zimbardo is best known for The Stanford Prison Experiment (SPE), a landmark study that subsequently led to Zimbardo's research in the fields of shyness, madness and time perception, as well as his Everyday Hero work. To learn more about SPE I recommend watching the fascinating 50 minute documentary on YouTube, "Quiet Rage".
Click here to download Dr. Zimbardo's detailed rebuttal to the ethical criticisms of the Stanford prison Experiment.
Zimbardo's career is also noted for giving psychology away to the public through his popular PBS-TV series, Discovering Psychology. He was awarded the Vaclav Havel Foundation Prize for his lifetime of research on the human condition. He was president of the American Psychological Association, has written many text and trade books, amongst his 300 publications (including The Lucifer Effect: Understanding How Good People Turn Evil), given many talks, founded The Shyness Clinic, now The Shyness Institute (also see his book Shyness: What It Is, What To Do About It), and is President & Founder of the Heroic Imagination Project. His research interests span the domain of social psychology, from shyness to time perspective, madness, cults, political psychology (click here to download an interview transcript from the series The Dangerous Case of Donald Trump Revisited: Mental Health Experts on the Devastating Mishandling of a Pandemic), torture, terrorism, and evil.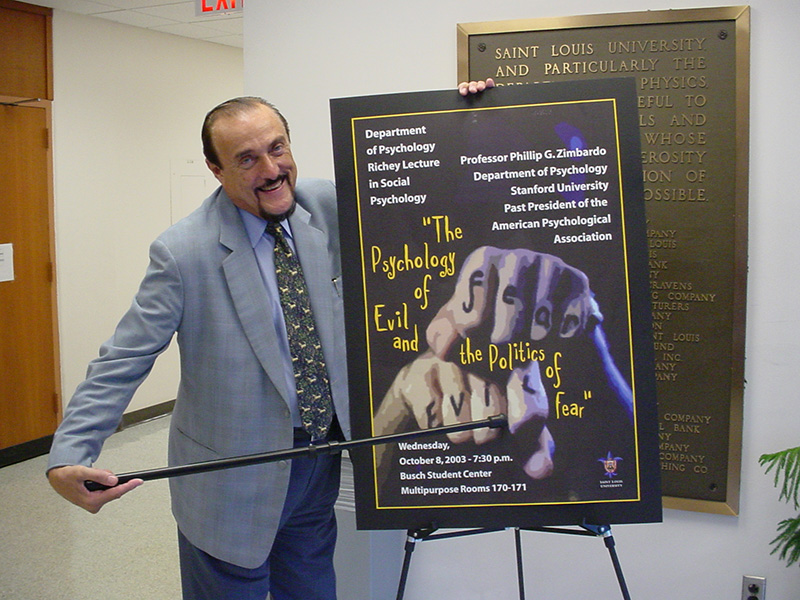 Please click on this link: paypal.me/paintboxtv, or on the dance shoe "Click to Tip!" image immediately above, to support the production and creation of The Portrait Conversation series. The shoes shown in this photo were amongst my first dance shoes when I started Lindy Hop swing dancing and were signed by two of my dance inspirational heroes: Frankie Manning and Norma Miller.